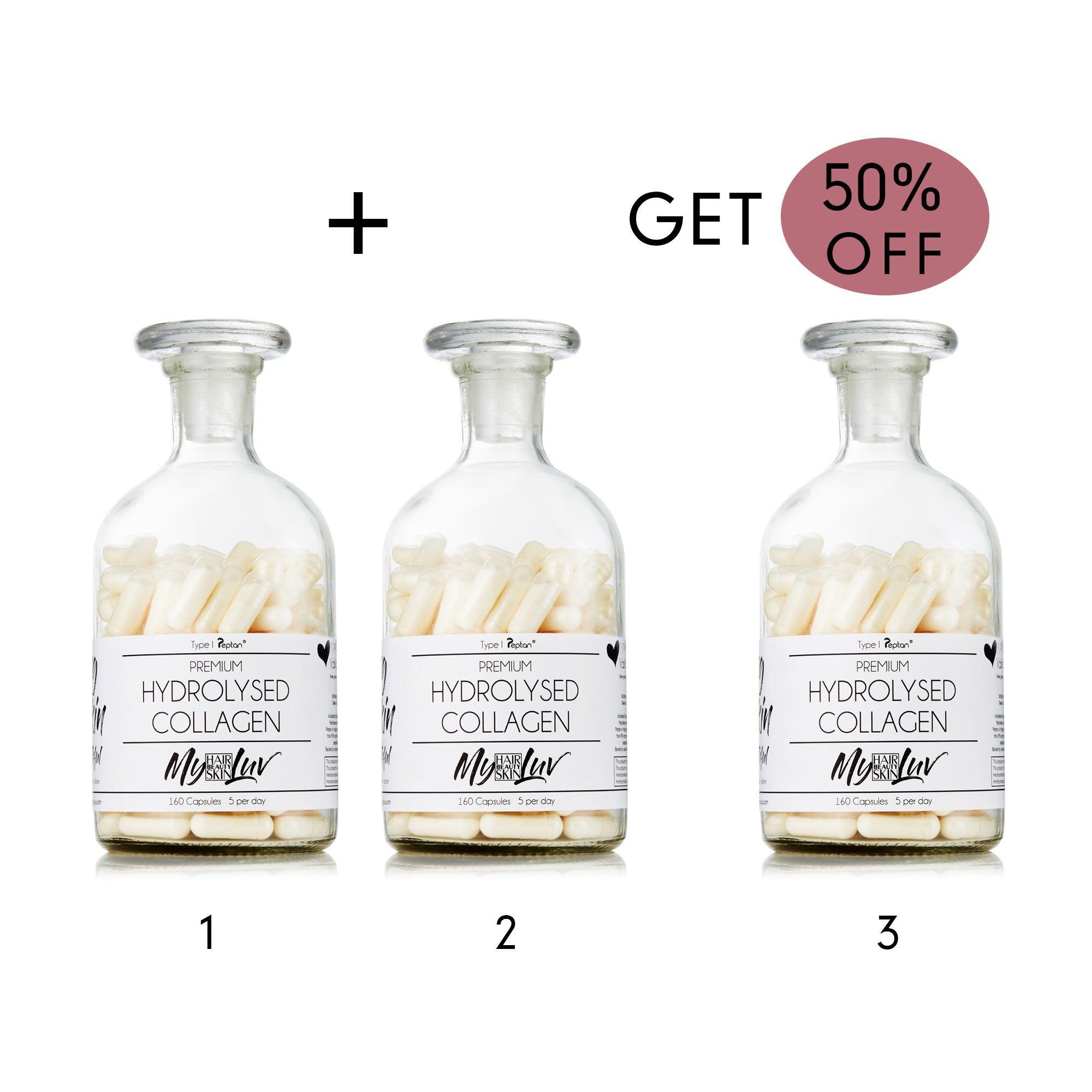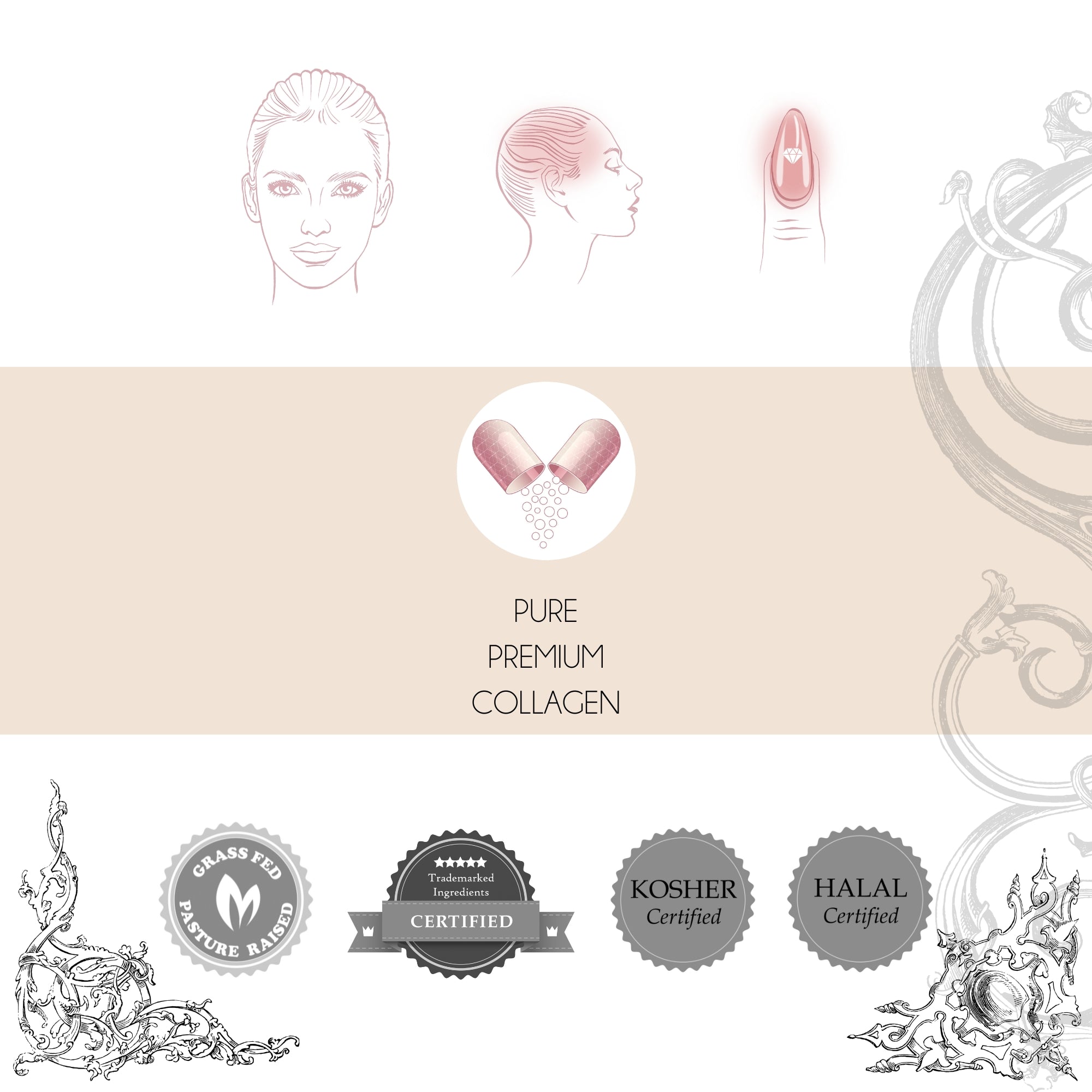 Peptan® Premium Collagen CAPSULES Beauty Bundle Deal: BUY 2 GET 3rd at 50% OFF
Our top selling, salon professional hydrolysed collagen - your superior anti-ageing solution now available in a special beauty bundle deal: Buy 2 bottles and get your third bottle at 50% off!
3 x My Beauty Luv Peptan® Premium Hydrolysed Collagen (Type 1) Capsules
Premium grade hydrolysed collagen for healthy and strong hair, skin and nails.
Why Peptan®?
Developed in the beauty capital of the world – France, Peptan® is a brand of bioactive collagen peptides specifically developed to deliver multiple health & beauty benefits and functional properties. Numerous scientific studies have demonstrated Peptan's ability to promote anti-ageing, beauty from within and healthy living. Type 1 Collagen Peptides are all-natural and contain more than 97% protein in the form of amino acids. Hydrolysed collagen peptides allow for easy digestion and absorption. Backed by science, Peptan® are the market leaders in collagen peptides.
Peptan® double-blind clinical studies have shown to:
Reduce Wrinkles
Improve Hair strength
Decrease Collagen Fragmentation / Deterioration
Improve Skin Hydration
Why Collagen?
Collagen is the largest source of protein in the human body. With age our bodies produce less collagen and therefore supplementation becomes crucial to maintain a more youthful body.
My Beauty Luv Premium Peptan® Hydrolysed Collagen is FREE FROM: fillers, binders, flow-agents, preservatives, additives, flavours, sugar, dairy, gluten, wheat and absolutely anything that is foreign.
Kosher & Halal certified.
Key Ingredients:
Imported Peptan® Hydrolysed Collagen Peptides (bovine source from Brazil)
Recommended Dosage:
Normal dose: 5 capsules per day
Acute dose: 10 capsules per day
Tips:
Take together with your My Beauty Luv Hydrolysed Gelatin Collagen Booster for an extra collagen kick.

The stunning glass bottle can be reused or recycled. Simply wash in warm soapy water and the label will come off easily.
Disclaimer:
This product has not been evaluated by SAHPRA. This product is not intended to diagnose, treat, cure or prevent disease.
If you have any serious health conditions, or are unsure, always consult your doctor / physician / healthcare practitioner before taking this or any supplement.